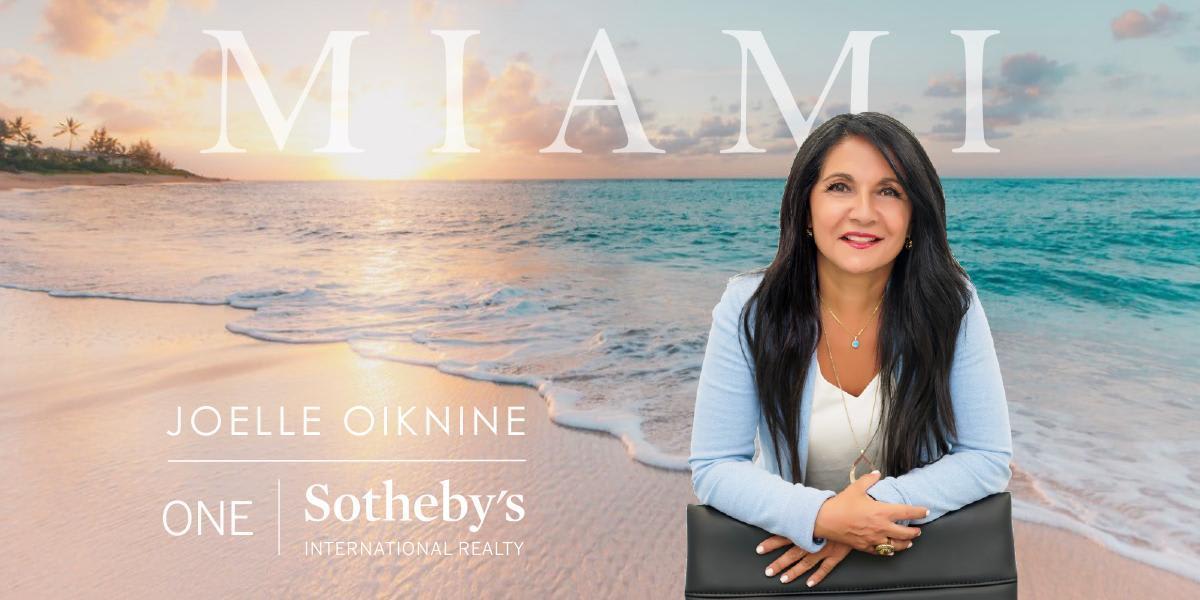 WEBSITE | FEATURED LISTINGS | SEARCH | MEET JOELLE | CONTACT
Miami Newsletter - March 2021
Hello friends and colleagues,
The first 2 months of 2021 have been hectic for real estate in Miami. As the pandemic lingers, the demand for properties in Florida continues to surge. Homes and condos remain in demand as people from other states continue to look for places with open space. While homes were the first to experience this demand, condos have now seen an increase in sales since the new year.
The question is, will the demand continue once people return to their homes during the summer? While we expect demand to be lower from the Northern states after April, the inventory will already have been depleted.
Two other factors to consider is vaccine distribution and Latin demand. As the vaccine gets rolled out, will the new Florida residents return to their cities or will they opt to make Florida their new full-time residence? Many people have already moved their home, family and business. Others are purchasing a vacation home while retaining their primary residence.
Finally, Summer is traditionally the buying season for Latins of all countries. Most Latins have not been able to leave their countries during the pandemic. Will they pick up the demand this summer as they start traveling to South Florida once more?
Below are inventory levels and statistics for both homes and condos. In comparing Jan 2020 to Jan 2021, triple digit increases are shown in pending and closed sales for both homes and properties over the same month last year.
Between July 2020 and January 2021, residential sales volume hit nearly $33 Billion in the tri-county region of South Florida, a 47% percent increase year over year according to Analytics Miami.
The Miami Realtors Association figures for February 2020 vs February 2021 Numbers show:
HOMES:
SOLD: 20.3% increase
PENDING: 46.3% increase
CONDOS:
SOLD: 37.6% increase
PENDING: 91.3% increase
The trend is now considered by many to be a major shift underway, one that will once again bring positive and permanent changes to Miami, economically and socially.
With 20 years of selling in the top buildings and homes in the Miami real estate market, my team is here to help you with all of your real estate needs.
Warm Regards,
Joelle
---
Market Statistics
Months of Inventory Based on Closed Sales
SOURCE: TRENDGRAPHIX
HOMES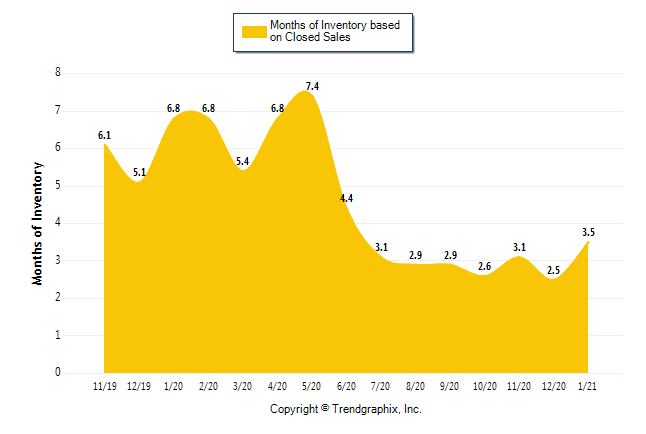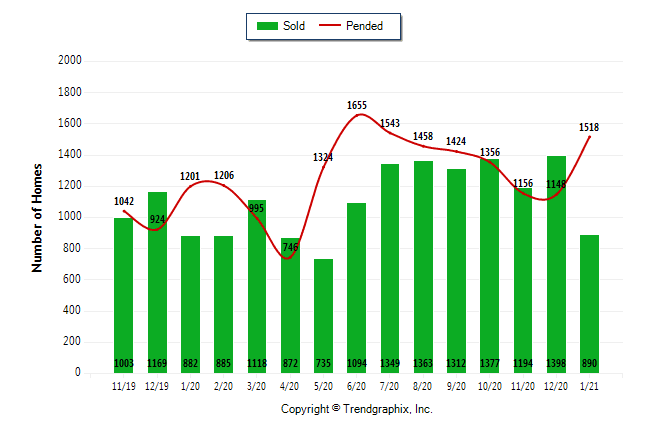 CONDOS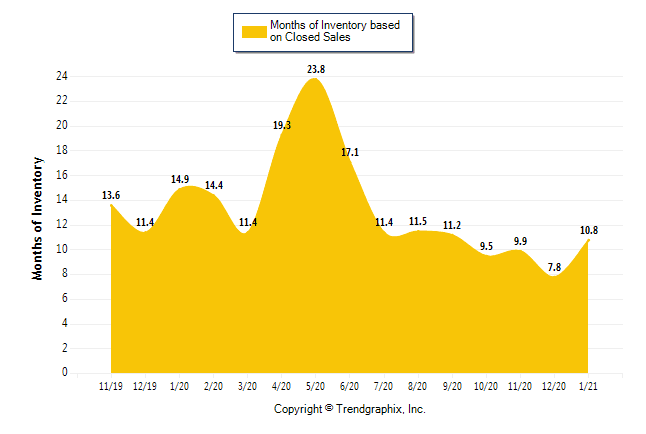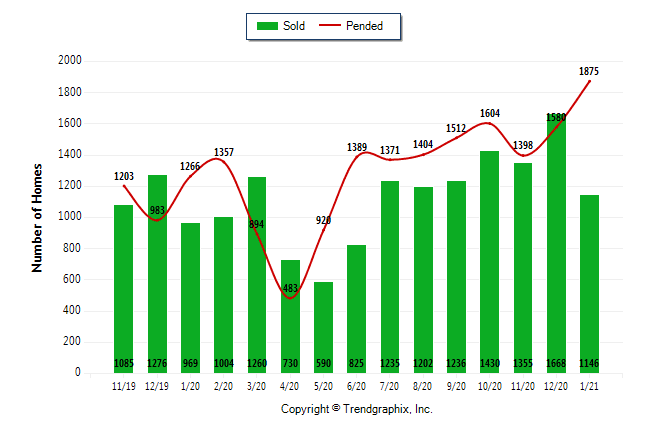 ---
Properties for Sale & For Rent
Click on Photo for details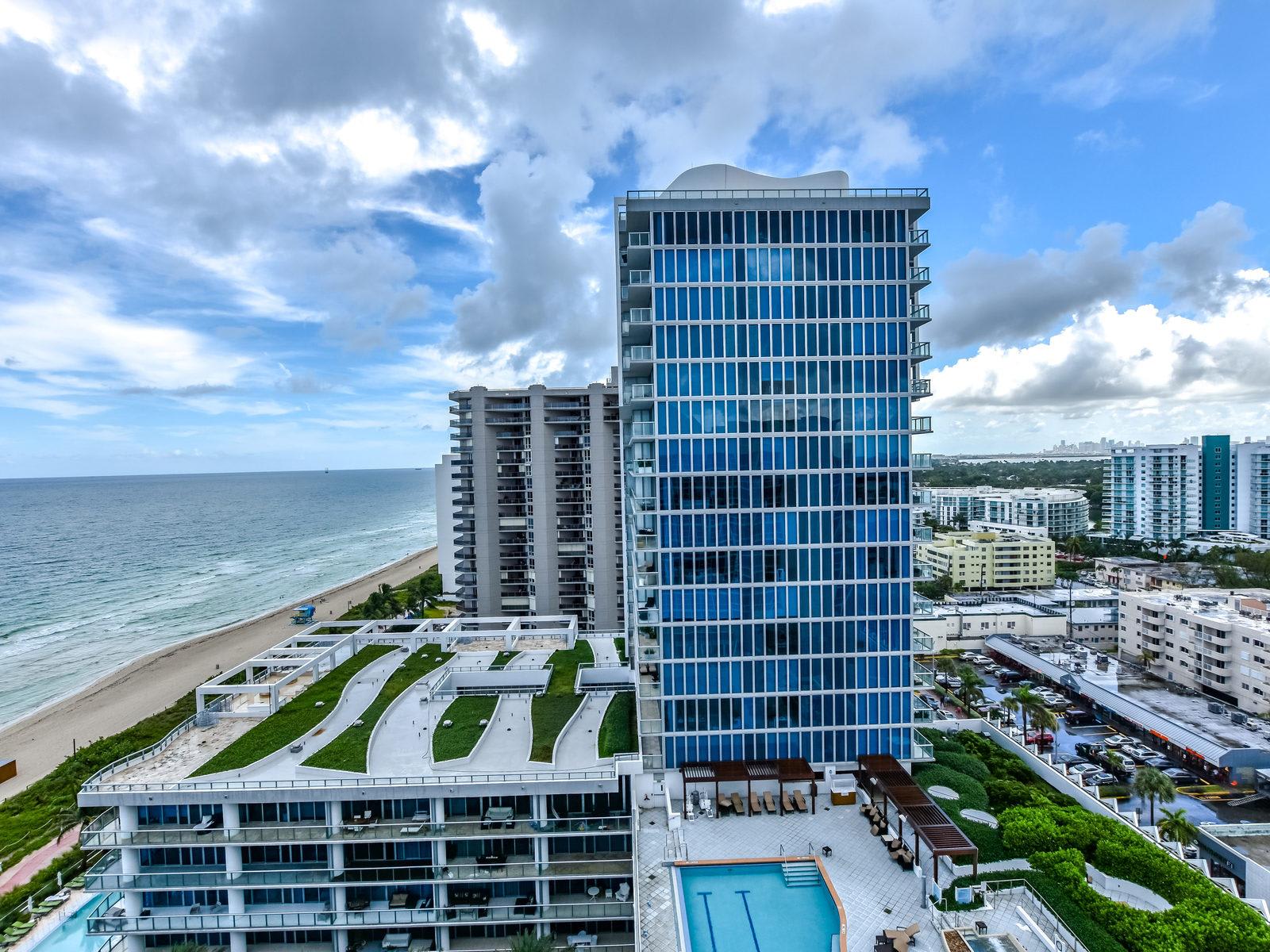 FOR SALE
Carillon PH6
Ocean & City Views
2 Bed | 2 Bath | 1150 Sq Ft
$925,000.00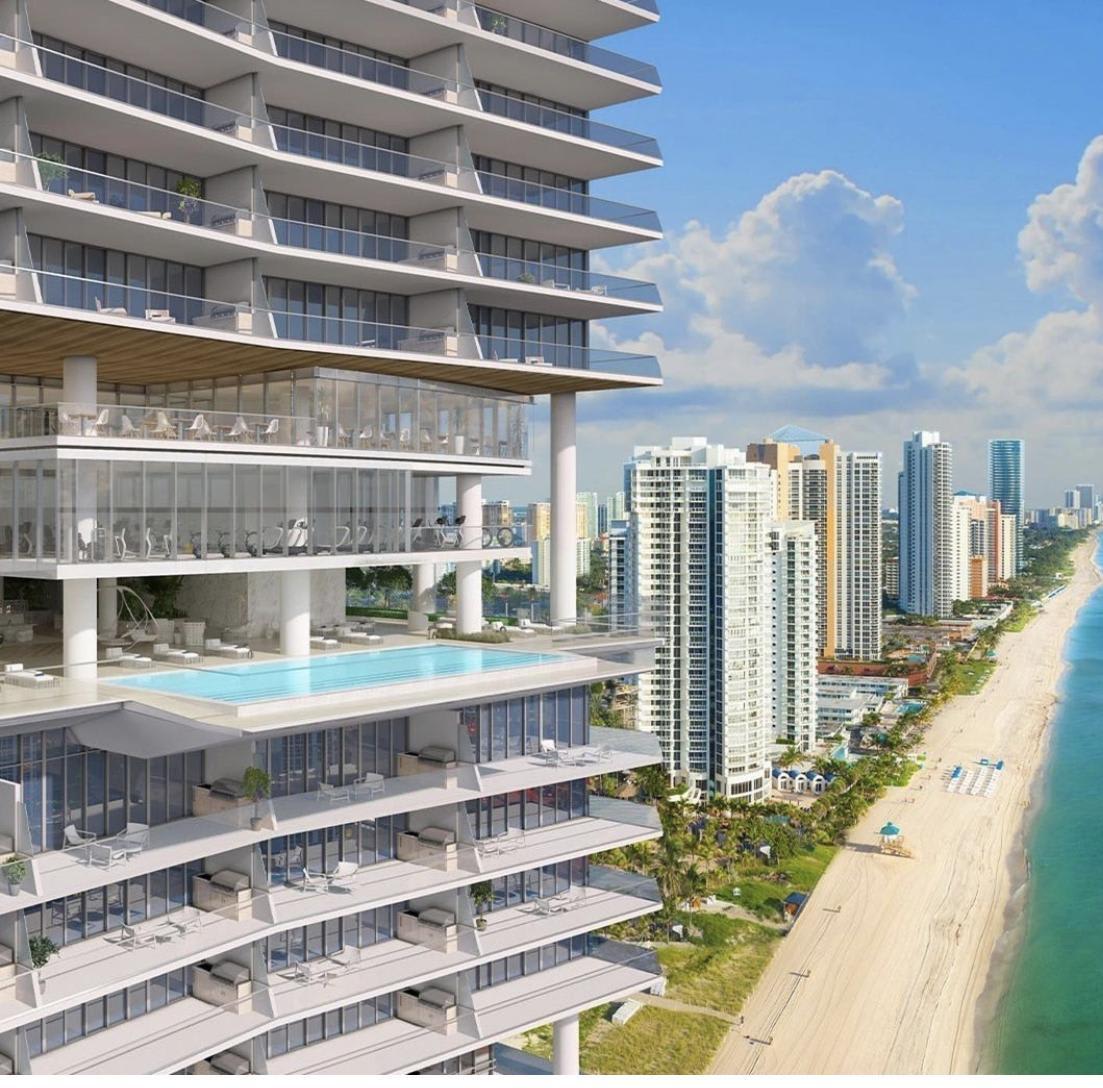 FOR RENT- NEWLY BUILT
Turnberry Ocean Club
Direct Ocean & Intracoastal
3 Bed | 4.5 Bath | 2900 Sq Ft
$25,000 / Month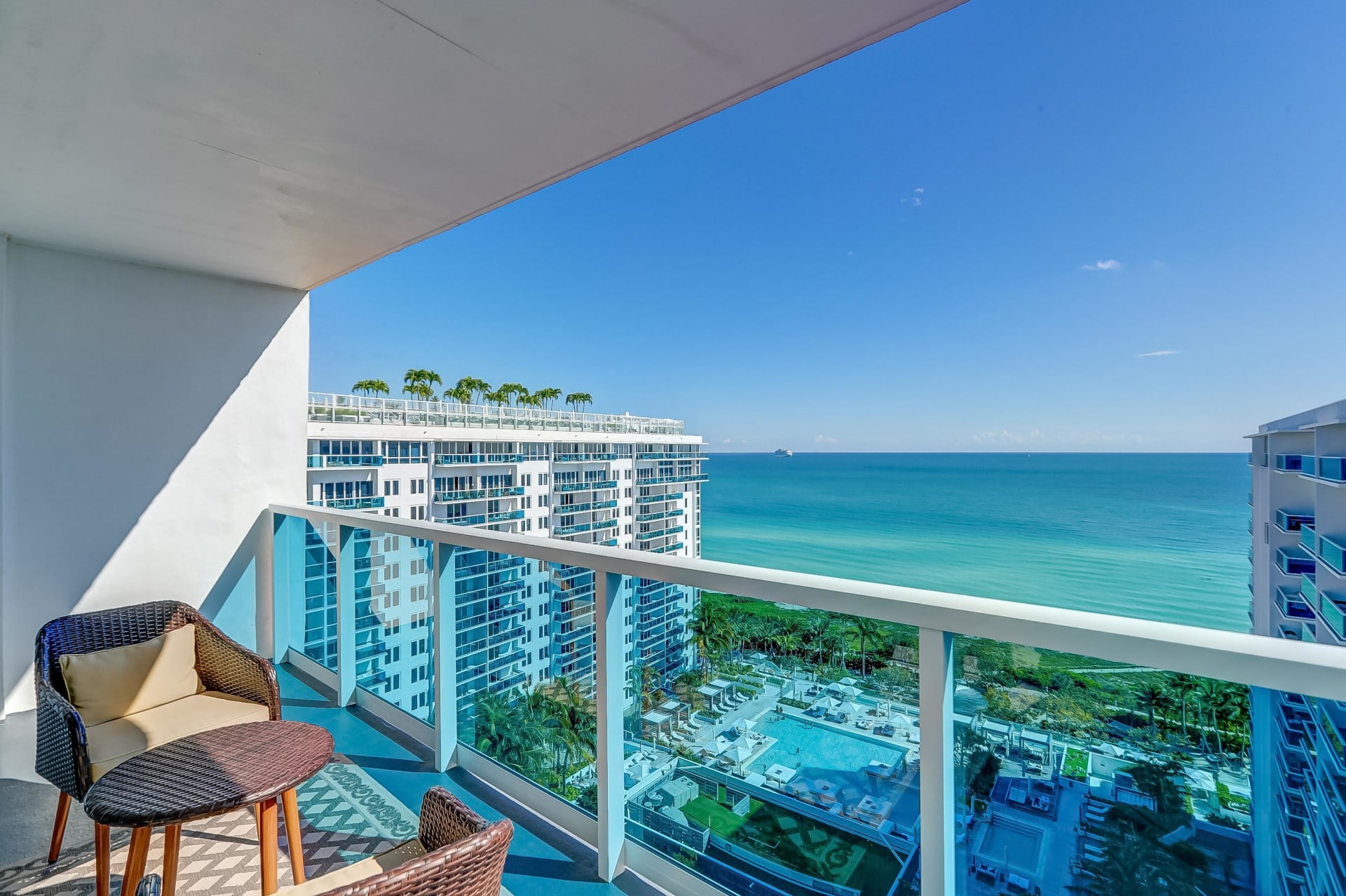 FOR SALE
The Roney Palace PH 19
2 Bed | 2 Bath | 1500 Sq Ft
Direct Ocean
$2, 100,00.00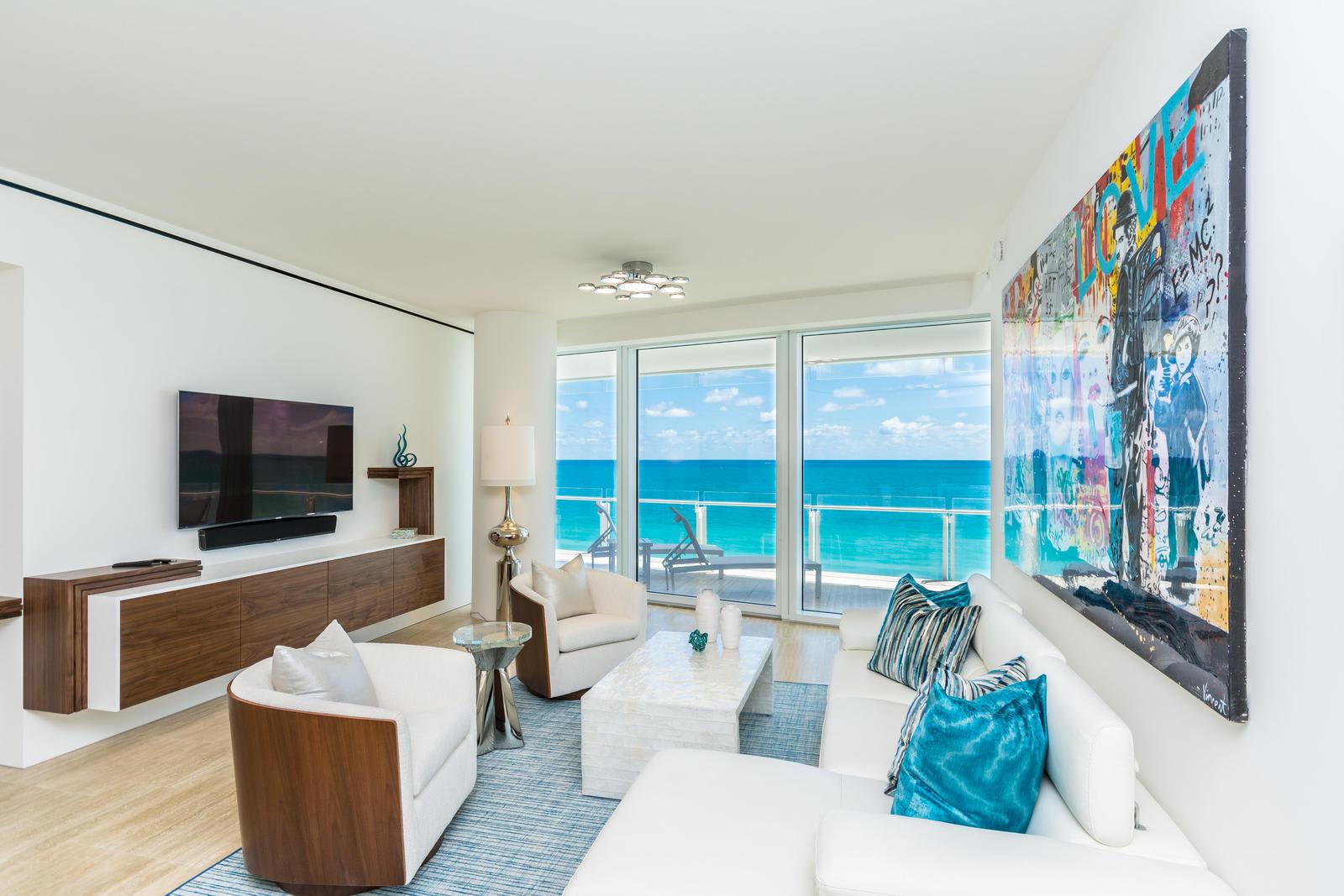 Surf Club Four Seasons
Surfside, FL
Residence 705
2 +Den | 3 Bath | 2200 Sq Ft
Asking: $8,995,000.00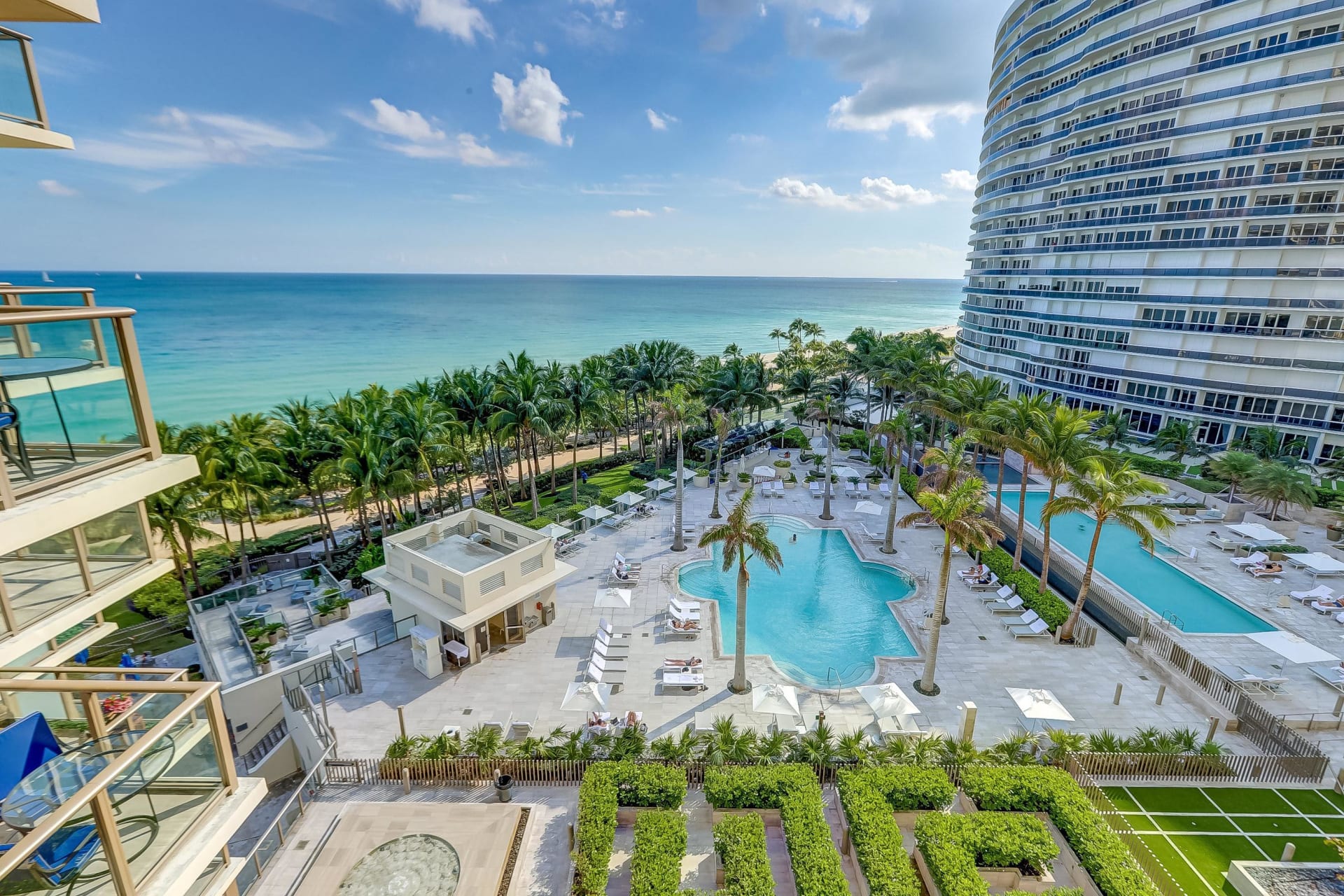 The St Regis
Bal Harbour, FL
Residence 706
1+ Den | 2 Bath | 1250 Sq Ft
Asking: $2.495M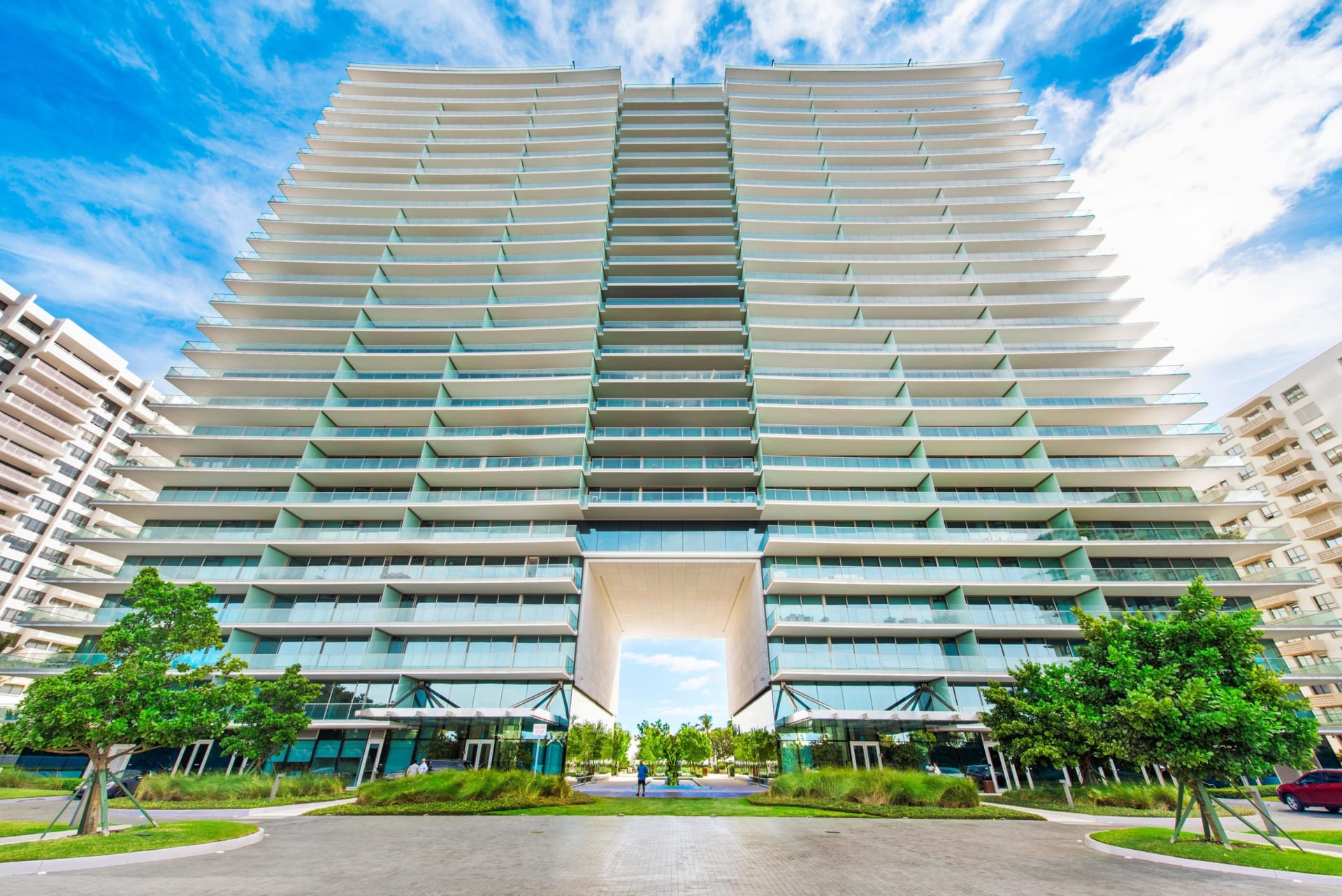 Oceana
Bal Harbour, FL
Residence 1202N
2+ Den | 3 bath | 2200 sq ft
Asking: $4.199M
---
Sold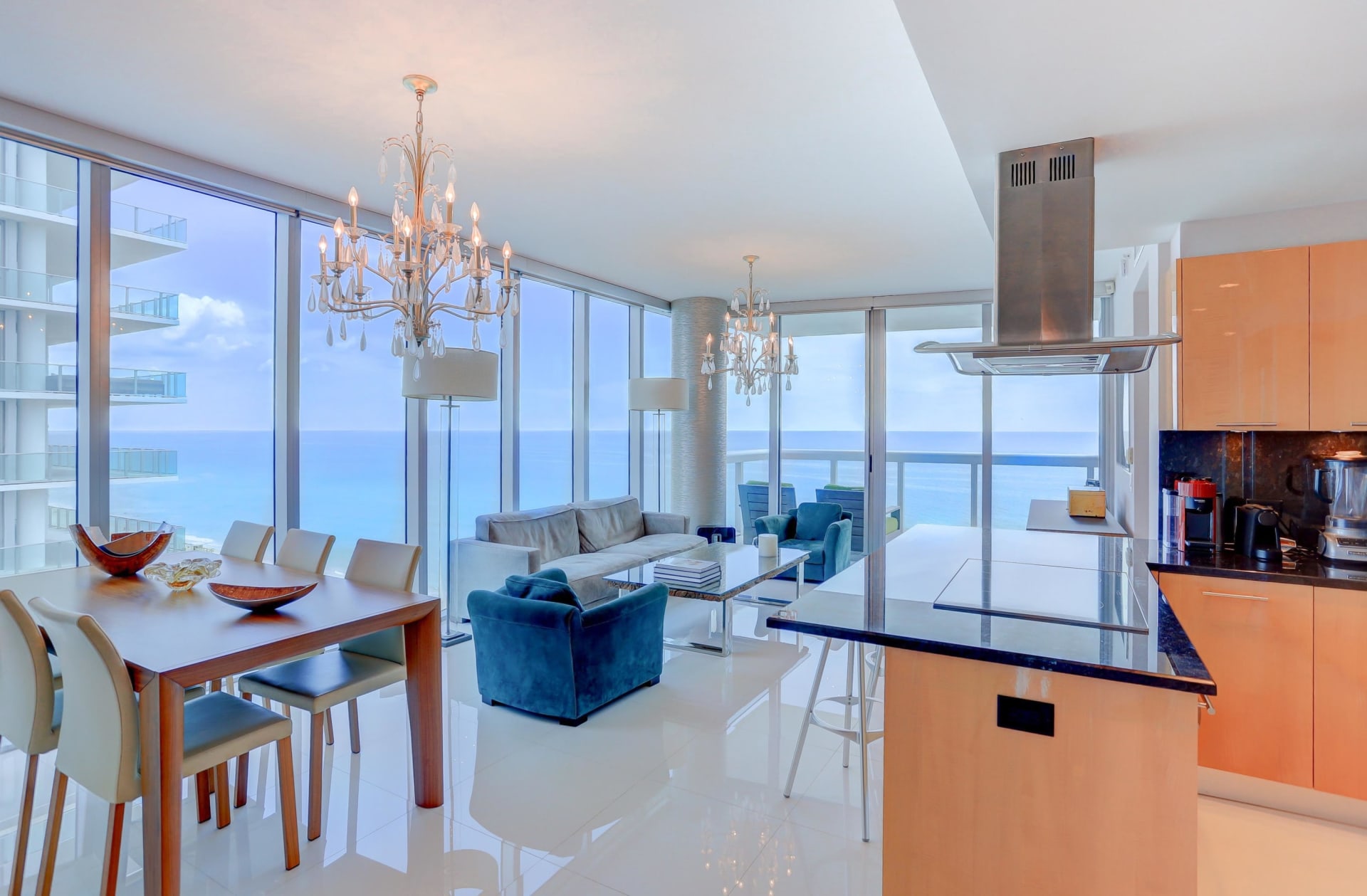 Carillon North
Miami Beach, FL
Residence 1005
2 Bed | 2 Bath |1290 Sq Ft
Asking: $1,200,000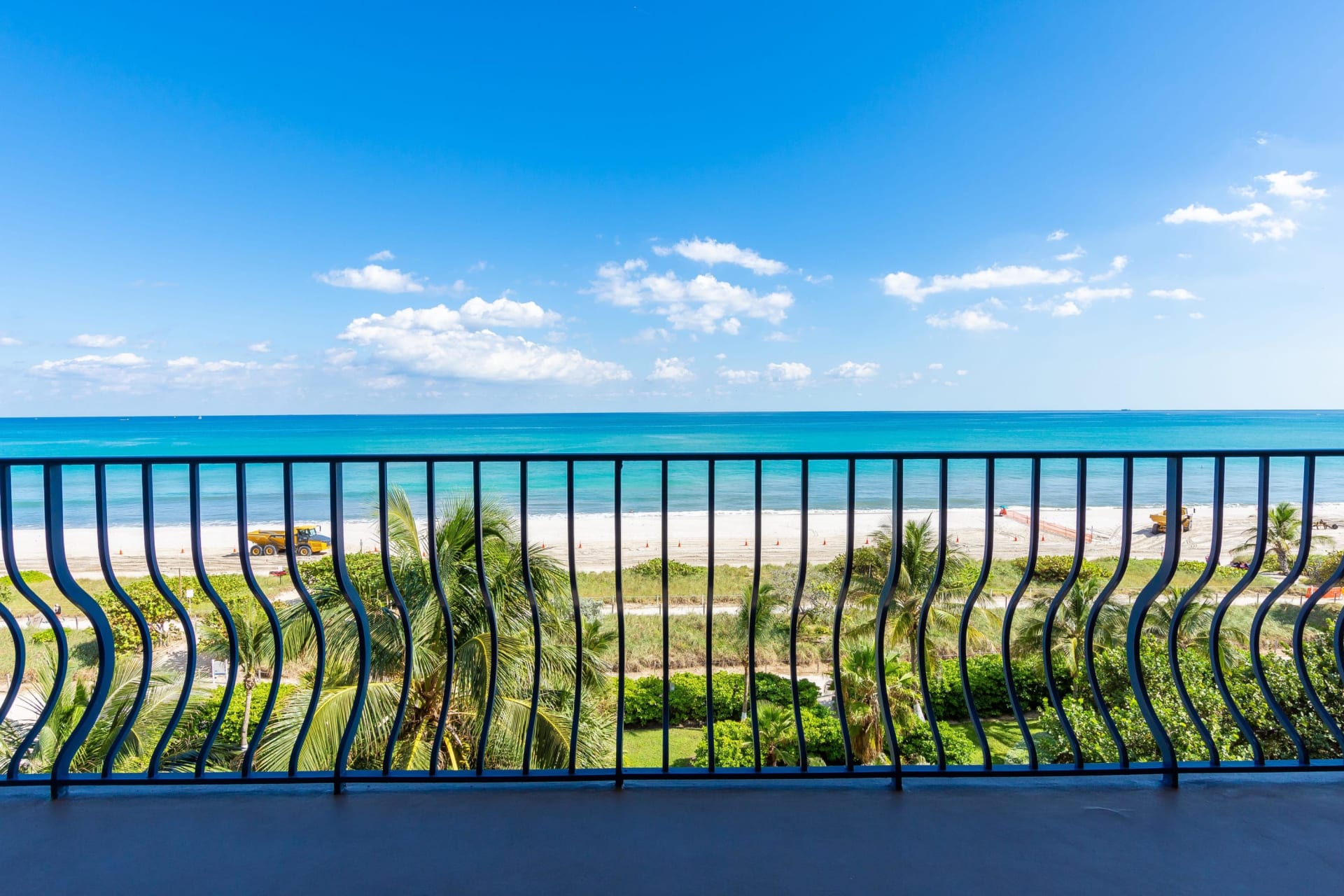 Champlain North
Surfside, FL
Residence 610
3 Bed | 2.5 Bath | 2200 Sq Ft
Asking: $1, 299,999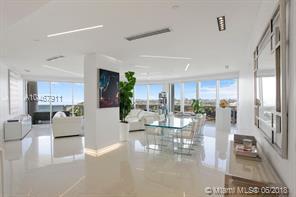 The Majestic
Bal Harbour, FL
Residence PH 205
4 Bed| 3.5 Bath | 3100 Sq Ft
Off Market Sale
---
In the News

South Florida Homes Quickly Become More Expensive as Inventory Shrinks
South FLorida Bisuness Journal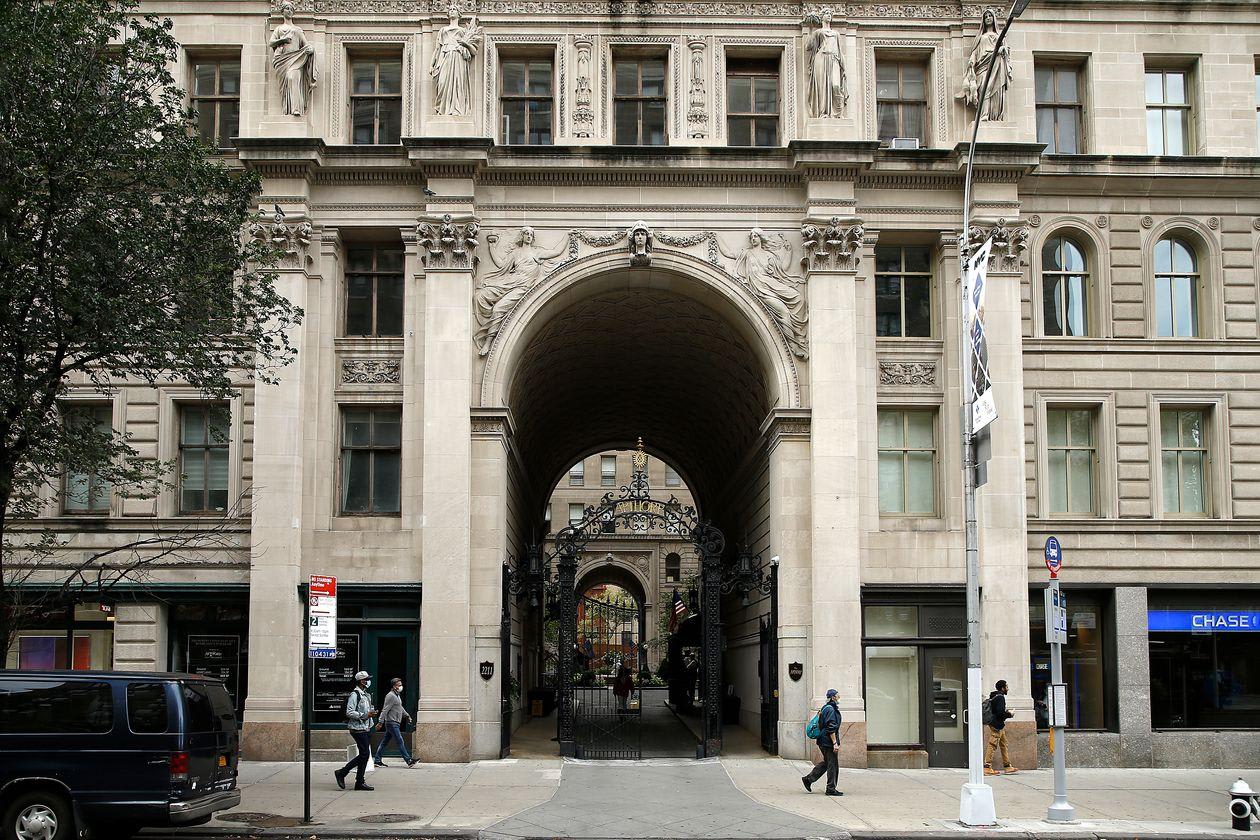 As Wall Street Migrates to Florida, Hedge-Funders Move to Offload Manhattan Homes
---
Partner Calendars
LOS ANGELES
NEW YORK
SCOTTSDALE
SAN DIEGO
SANTA BARBARA
PARK CITY
SAN FRANCISCO
DENVER
PALM SPRINGS
SANTA FE
TAMPA BAY
WASHINGTON
TORONTO
ATLANTA
SEATTLE
THE HAMPTONS
TAHOE/RENO
LAS VEGAS
---
Events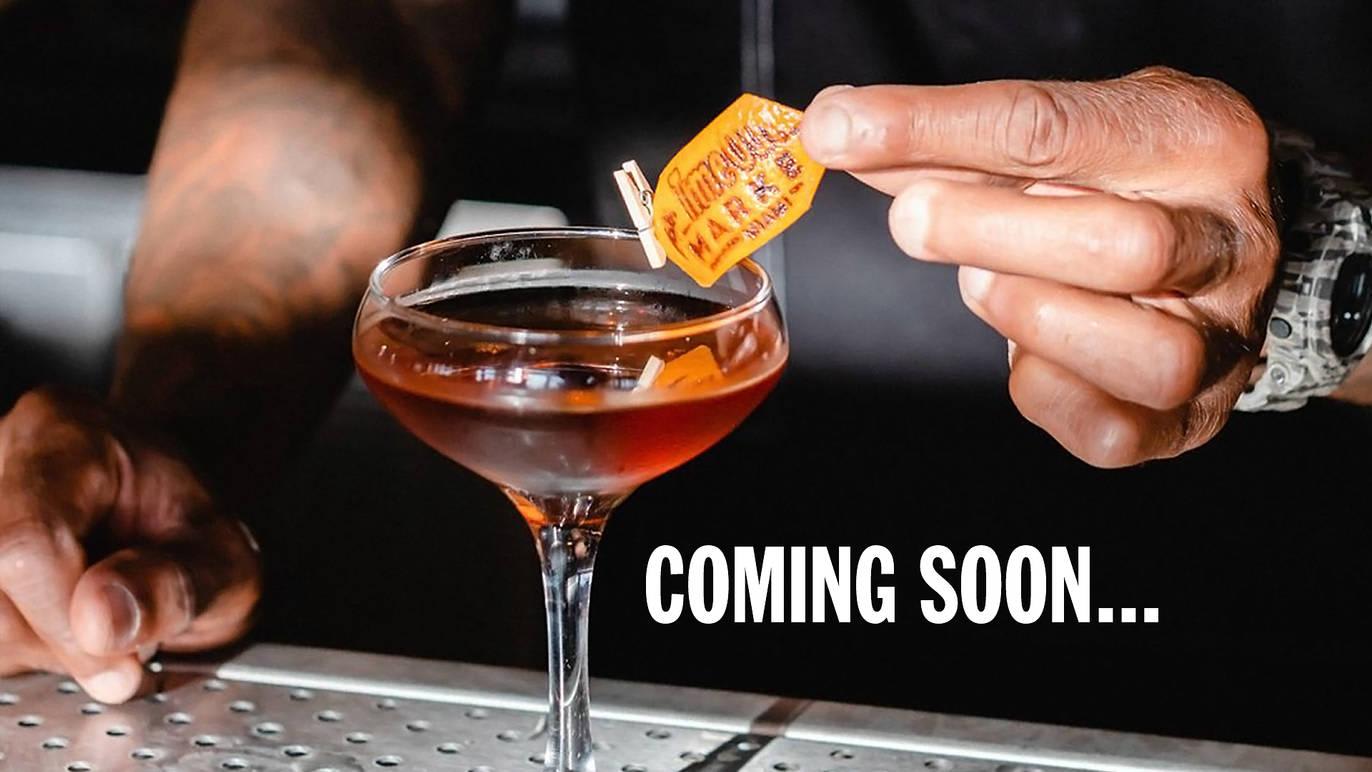 Time Out Miami to Reopen & We Cant Wait to Feed You
READ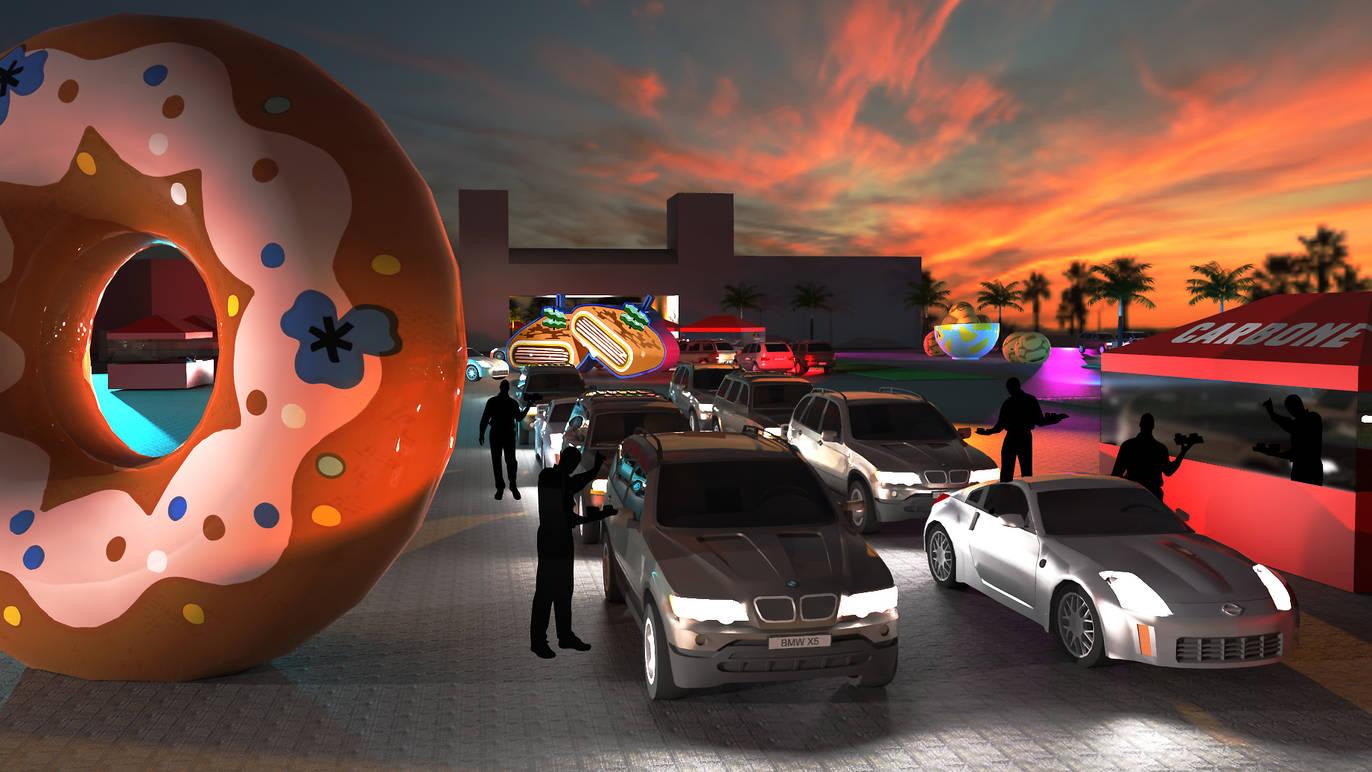 The Resy Drive Through Miami
READ
Frost Design Lab: Engineering Lab and Exhibit
---
Testimonial
I called one of my friends in Chicago who works with One Sothebys in Chicago and told her I was looking for a place in Miami and she connected me with Joelle. Right from the start I REALLY liked her as she was always looking out for me not trying to just find me any place so she could benefit.
Joelle was always on my side during the process of looking then negotiating. I would HIGHLY recommend her to anyone that is looking for a real estate agent. I am not the easiest to please and there is nothing I would do differently, she was great.
DEREK- 1000 MUSEUM
---